Rochester Caterers & BBQ Man
Over 51 Years of Business
Menus
Great food can indeed be one of the most important elements of your special event. At Rochester Caterers & BBQ Man, we offer custom menus and catering services for any type of special occasion or event you may be planning. Take a look at our Traditional Catering Menu or Barbecue Menu below for some of our most popular selections, or choose to fully customize your own menu. Whether you are looking for a professional caterer for a wedding, corporate function or birthday party, call 585-663-2842 today!
"The Barbecue Man" is Rochester's premier BBQ specialist. With over 51 years of experience, Doug Scarson knows his way around a grill. He will serve up an array of mouth-watering barbecue classics for your next event, simple or elegant. We can service your company parties, picnics, graduations, or any outdoor occasion.
Barbecue Dishes
AMERICAN BARBECUE
Hot Dogs, Hamburgers, Italian Sausage or Chicken Pieces
Choice of 3 Sides
NEW YORK BARBECUE
Seasoned Texas Steak, your choice of cut
Choice of Potato
Choice of 2 Sides
TEXAS BARBECUE
Top Rounds of Beef
Barbecue Chicken
Choice of 3 Sides
DOWN HOME BARBECUE
1/2 Rotisserie Chicken
Choice of 3 Sides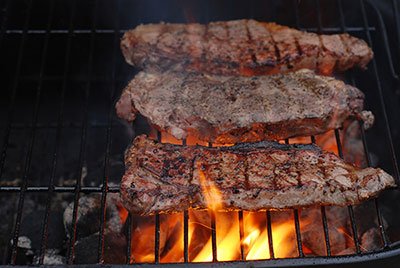 Substitutions don't upset us
SOUTHERN BARBECUE
1/4 Rotisserie Chicken
and BBQ Ribs
Choice of 3 Side
COUNTRY BARBECUE
1/4 Rotisserie Chicken
With Your Choice of One:
Italian / Chicken / German Sausage
or Hot Dogs & Hamburgers
Choice of 3 Sides
LOUISIANA BARBECUE
Pulled Pork
1/4 Rotisserie Chicken
or Hot Dogs & Hamburgers
Choice of 3 Sides
Sides
Country Potato Salad
String Bean w/ Red Onions & Feta Cheese Salad
Chef's Garden Salad
Greek Pasta Salad
Fruit Salad**
World Famous Mid-Summer Macaroni Salad
Vegetable Pasta Salad
Fiesta Pasta Salad w/Pepperoni/Salami *****
Asian Noodle Salad
Tri-Potato Salad *****
Cheese Tortellini w/Pesto
Pasta Salad w/Chicken & Sun Dried Tomatoes
Lemon Seafood Salad w/Crab & Shrimp
Roma Tomato, Basil and Onion Salad (in season)
Antipasto Salad**
Claremont Salad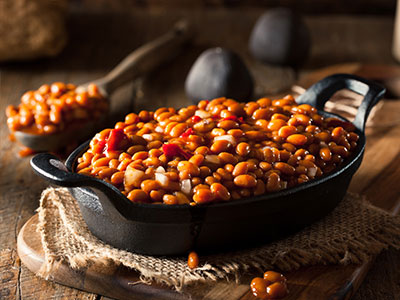 Warm Potato Salad – Your Choice – German or Italiano
Seafood Salad**
Hot Roasted Potatoes with Veggies**
Salted Potatoes
Lumpy Mashed Potatoes
Tom's Texas Beans**
Not Gramma's Beans (Baked Beans)
Watermelon Slices
Corn on the Cob
Creamy Cole Slaw
Crusted Baked Cheese Macaroni
**Indicates House Specialty Salad w/ Extra Charge
Beverages
Pop (Draw or Can)
Legal Beverages (Full Service or Ala Carte)
Coffee, Tea, Milk
Lemonade, Iced Tea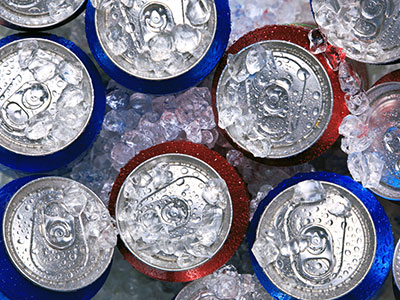 ALL MENUS INCLUDE
Rolls
Serviceware
Condiments
Traditional Catering Menu
Whether you are planning a formal wedding or casual anniversary party, we offer professional catering to meet any need!
Breakfast
SIMPLE & ENOUGH
Juices
Seasonal Fresh Fruit
Scrambled Eggs
Breakfast Potatoes
Assorted Breakfast Pastries
Coffee, Tea, and Milk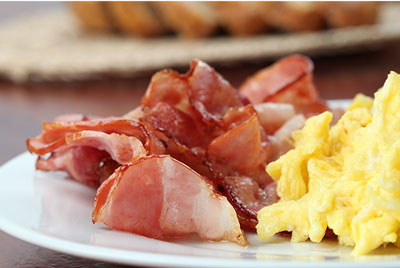 A LITTLE MORE
Juices
Assorted Bagels & Danish & Muffins
Scrambled Eggs
Bacon & Sausage
Breakfast Potatoes
Butters & Jellies
Seasonal Fresh Fruit
Coffee, Tea, and Milk
Lunch
HEARTY & COLD
Soup Du Jour
Assorted Sliced Meats
Cheeses
Garnishes
Healthy Breads
Hard Rolls
Homemade Macaroni or Pasta Salad
Tossed Greens Salad & Dressings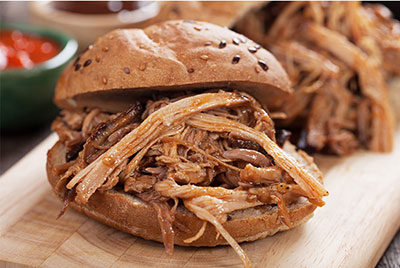 TO DINE FOR
Hot Meat Sandwiches
(Meatball, Roast Beef, Pulled Pork, Sausage – Chix or Italian)
Rolls
Potatoes Cooked Your Way
Baked Beans
Dinner
TRADITIONAL WAYS
Choice of Potato
Choice of Vegetable
Pasta & Sauce
Chefs Salad & Dressings
Rolls & Butter
All Relishes & Condiments
Coffee, Tea, and Milk
MEATS: CHOOSE 2, 3 OR 4
Sliced Top Round Beef
Carved Turkey Breasts
Delicious Baked Ham
Italian or Swedish Meatballs
Chicken or Italian Sausages
w/ Onions & Peppers
Baked Italian Seasoned Chicken
Chicken Breast Only
STEAK OUT
New York Strips, Delmonico's or T-Bones
Baked Potatoes, Salts or Scalloped
Veggies Galore
Chefs Salad & Dressings
One More Salad
Rolls & Butter
Coffee, Tea, and Milk
Clambakes and Vegetarian
CLAMBAKES
Clams by the Dozen
Let's choose the rest of the menu together!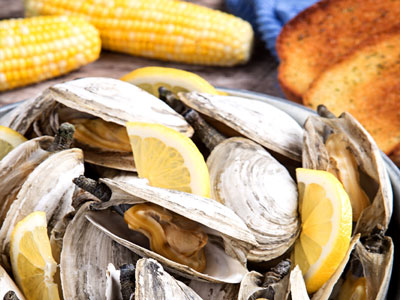 VEGETARIAN DISHES
Lasagna
Broccoli & Cheese Stuffed Shells
Pasta Marinara or Pasta Oglio
Vegetable Shepards Pie
Pizza Via Brooklyn
Macaroni & Cheese